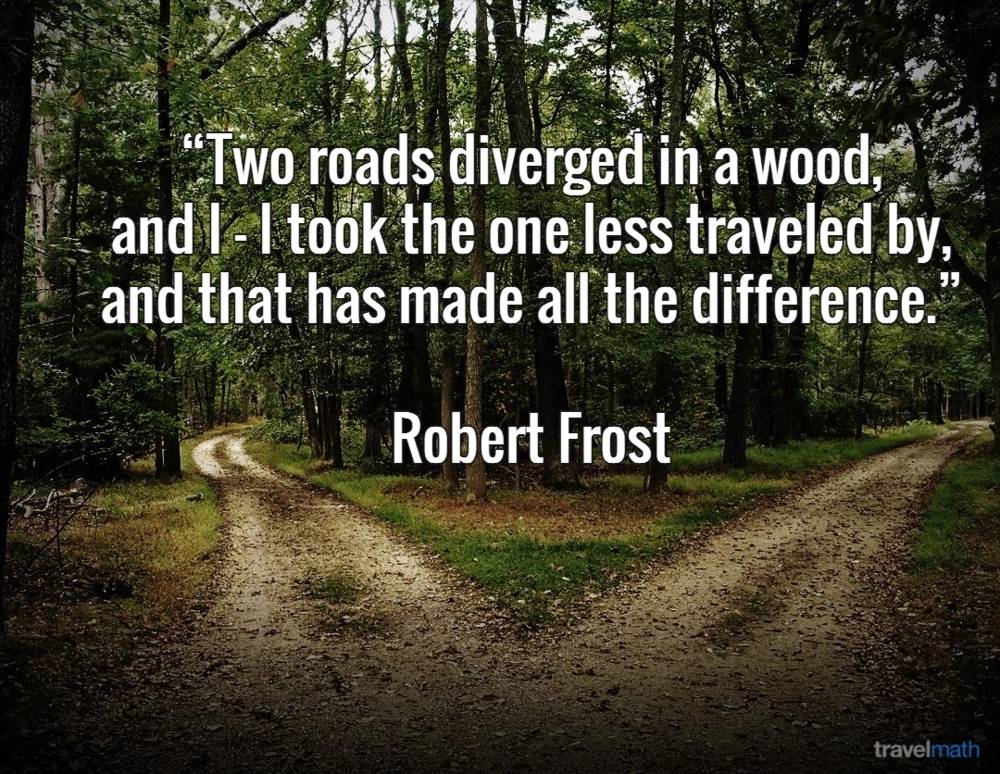 Courtesy: Travelmath
It has been 31 months in Singapore, and it is now time to go back to India. Singapore has been home to me for more than half my working life (almost 15 years). It has been great, and arguably, the best place anyone can stay in. Singapore is an experience one has to go through. Lessons learnt here in managing a country like a company- are difficult to see elsewhere. This is my second home.
During these 15 years, I have had the honour of working for three of the best IT Companies in the world- IBM, Microsoft and now Amazon. As I look back at what I have done over the years, I am amazed at the opportunities that have knocked at my door, and even more surprised at the roles I have picked up.
I seem to have been governed by Robert Frost's famous lines of following the roads less travelled. Almost all the roles I have done over the last few years have been roles that had been shunned by others- for either me too new or for being too challenging (with minimal chances of success).
Well, as I move from my current role in Amazon Web Services to a new position with Alexa, I am looking forward to the new world of Voice.
All said and done- I am glad I took the road less travelled. And going back to India from Singapore (for the second time) makes me feel just that- I am taking the road less travelled. Again.
And I know, it will make all the difference.
Home is where family is!
Period.