2 x 2 Matrix for better Time Management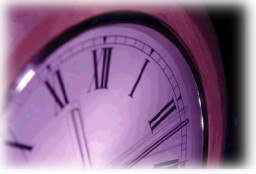 A recent project I looked at was around Work Life Balance. A great project by itself, but it did end up changing my view of Work Life Balance- and what it entails (but that is a different topic).
One of the key issues causing Work Life imbalance is time management. In today's world, getting your job done, on time, is the one key element to success. When that does not happen, then you end up in a catch-up spiral.
A super effective tool to handle the time management pressure – and for you to prioritize your tasks effectively is Steven Covey's 4 quadrants.
I have faithfully followed (the model) and for the best part, it works (worked) very well. However, the challenge comes in because I look at tasks from a slightly different perspective. A role which you do, can be done in multiple ways- either you treat all you do as "tasks" and continue to put them in the quadrants OR you think of other ways of creating impact by focusing your energy on the "high impact" items.
After much testing to see an effective model, I have started using this model based on Strategy & Impact. I am frankly not sure if anyone else has tried it, but I am working on this for some time and I find it to be more relevant for my use.
I do appreciate if you any of you can shed some thoughts and send me your comments on whether it works for you as well.
Courtesy Picture: http://www.blackandchristian.com/articles/img/time.jpg